Synopsis
A primer for the state of forests in Taiwan and a look at what historic practices and policies contributed to the condition we see today. This article stresses the importance of, and opportunities provided by, managing for multiple objectives; conservation, carbon sequestration and timber production.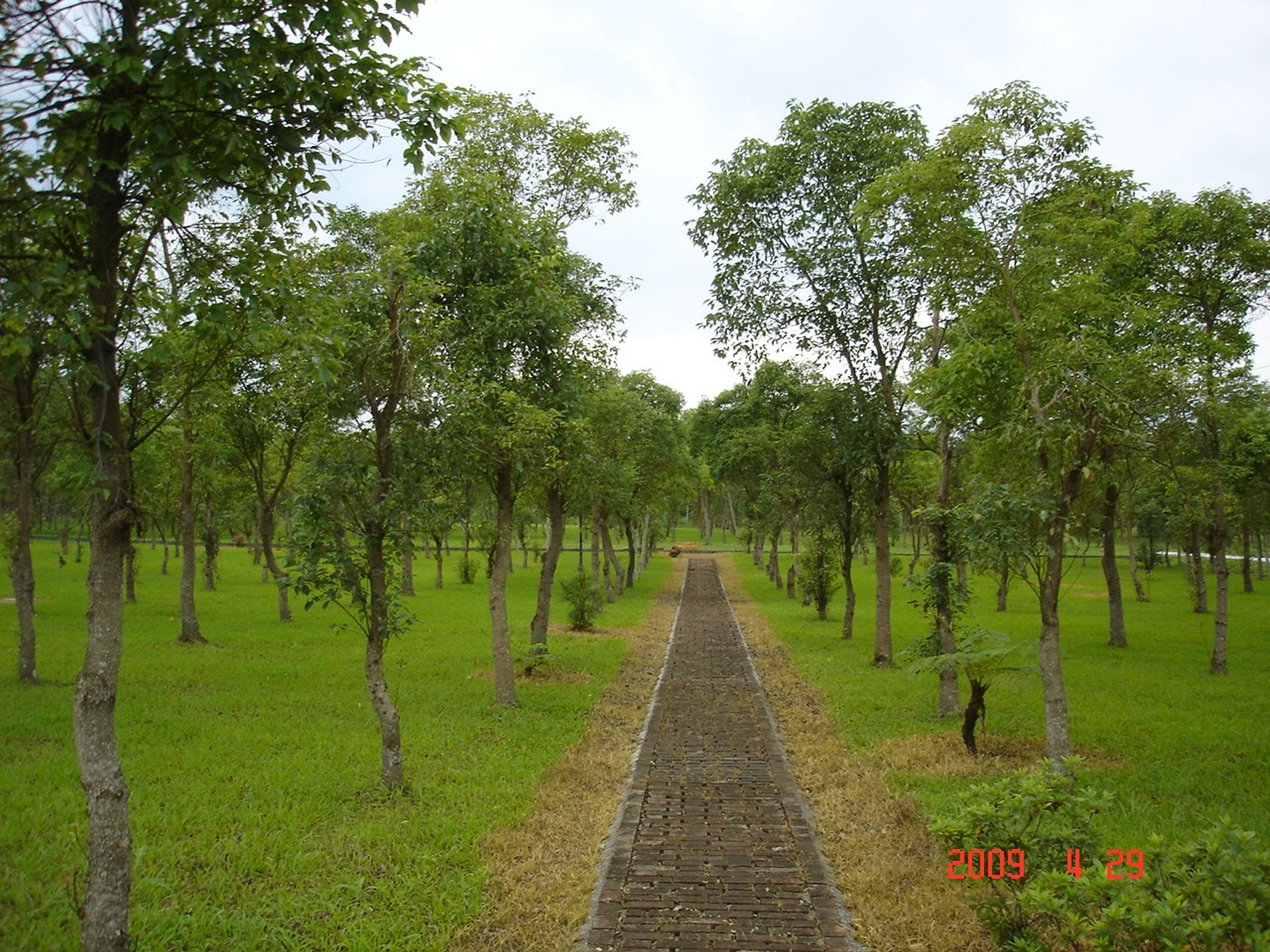 Taiwan, an island nation in the western Pacific near China, is a surprisingly rich and varied landscape. With an area of just 36,193 square kilometers, slightly less than New Jersey and Connecticut combined, Taiwan has a population of about 23.3 million, making it one of the most densely populated countries in the world. Nonetheless, the island is home to 8,335 flora species, 36,303 fauna species, and 11,432 other species—more than 50,000 different species in total, of which around 30 percent are endemic. Taiwan represents a tiny fraction of the world's terrestrial area, but has about 2.5 percent of the world's species.
Taiwan has rich and diverse forest resources. Vertically, the conditions provide various natural resources for wide spectrum of vegetation, ranging from alpine shrubs (above 3,500 meters), subalpine coniferous forest (3,000-3,500 meters), cold coniferous forest (2,500-3,000 meters), temperate mountainous coniferous forest (1,500-2,500 meters), temperate mountainous broad-leaved forest (700-1,500 meters), subtropical mountainous broad-leaved forest (below 700 meters), and tropical coastal forest. Taiwan has most of the types of forest ecosystems in the world. Although these resources have been developed and exploited since the era of Japanese Occupation in 1895, the Third Forest Resource Census done by the Forestry Bureau in 1995 revealed that some 2.1 million hectares of forests remained in Taiwan, or more than 58 percent the nation's land area.
Administratively, Taiwan's forest lands can be classified into three categories - national lands, county/city lands, and private lands. Of these, 73 percent are undeveloped natural forests, 20 percent (approximately 420 thousand hectares) are planted forests, and the rest (7 percent) are bamboo woodlands. Among these, 1.64 million hectares are national forest lands managed by the Forestry Bureau, which covers 78 percent of the total forest areas in the nation. Forests for research purposes cover 57 thousand hectares, taking up 2.7 percent; and other public and private forests of 404 thousand hectares, taking up 19.3 percent of the total forest area.
Taiwan was also frequently threatened by overexploitation and extreme events such as typhoons or torrential downpours in the past decades. For example, Typhoon Herb in 1996 broke the local record of daily precipitation amount accumulated as high as 1,748.5 mm (about 69 inches). In 2009, Typhoon Morakot struck Taiwan with a 6-day rainfall amount reaching 3,059.5 mm (120 inches). These extreme climate events resulted in enormous losses of lives and property.
Although the government of Taiwan tries to spread the conception that forests play a very important role in soil and water conservation as well as in natural disaster mitigation, the abuse and spoilage of forests is common and serious. To protect forests, particularly on mountain slopes, from clear cutting and to provide wildlife habitat, Taiwan's government in 1992 prohibited commercial logging in national, natural forests. Since then, logging of planted forests has typically been less than 50,000 cubic meters annually, which provides less than 1 percent of domestic supply, with the rest coming from imports. Consequently, domestic lumber production in Taiwan is nearly stagnant due to conservation mandates and high production costs. Such a low self-supply rate of wood will, however, create negative views from abroad and loss of economic self-control.
On the other hand, with population growth and the elevation of living standards, Taiwan is placing greater stress on the natural environment. The burning of vast quantities of fossil fuels has resulted in a gradual increase of atmospheric greenhouse gas concentrations, which in turn has led to global warming. According to the report issued by Oak Ridge National Laboratory's Carbon Dioxide Information Analysis Center, Taiwan's CO2 emissions in 2008 was ranked as the 24th highest in the world. Thus, the government and people of Taiwan will need to act quickly to address the ecological risks of global climate change. That is to say, although Taiwan is not a signatory of the "Kyoto Protocol," there is no reason that Taiwan should exclude itself from the trend toward carbon dioxide emissions reduction, given its role as a member of the global community. In fact, wood and paper are necessities of our daily life, and even with conservation, minimal requirements must be met. Importing these materials without using Taiwan's own resources would be tantamount to a mentality of hoarding one's own treasures while raiding those of one's neighbors. Furthermore, unmanaged forests not only tend to become senescent, with raging diseases, insect infestations, and fire hazards, but also contribute little toward the health of ecosystems and biodiversity. They also have low carbon-fixing capacity, therefore having little positive meaning besides letting nature run its own course.
Since the Kyoto Protocol only recognizes a set amount of carbon for planted forests, raising the management efficiency of these forests is an important task. Layers of fallen leaves and the soil under the forest trees also have the capacity to store carbon. As we know, large-scale logging and massive destruction of forests are the main reasons why forests lose their ability to store carbon dioxide. Overgrown forests are also poor at retaining carbon dioxide. Thus, to effectively update the national forests at elevations of 1,500 meters to sea level and under 30 degrees of slope, planned logging or belt cutting will make possible the reuse of trees with low economic value, which can serve as materials for wood products and ensure that the remaining trees have sufficient room for growth and animals have a good living environment. The government should leave remote and steep natural forests alone, but should establish plantations on a large scale in more accessible, safer, or flatter areas, and carry out periodic harvesting. These plantations will then provide the local people with the benefits of timber, carbon sinks, water resources, recreation, and healthy forest ecosystems.
To this end, Taiwan's government developed the Green Forestation policy in 2002 and has encouraged private forest landowners to plant local tree species, such as Cinnamomum camphora, Zelkova formosana, etc., on cleared lands, fallow farms, and damaged forest lands, and to create city/community greenery by which the area of forestation and increase absorption of carbon dioxide will be expanded. The Forestry Bureau provides participators with subsidies for lowland afforestation for as long as 20 years on the basis of USD $3,850 per hectare per year. From 2008 to 2011, the area of planted forest increased by 15,559 hectares, and the goal is to plant up to 60,000 hectares by 2016.
Forests are the terrestrial ecosystems that can most effectively sequester carbon dioxide. Facing the serious challenge of global climate change, the public and private forestry sectors in Taiwan are correcting perceptions and doing their best to conserve natural resources and reduce waste, to love and care for their forests, to regulate and enhance the domestic timber self-sufficiency rate, and to retain a healthy environment with green mountains and clear waters for future generations to enjoy.
Hwa-guang Shang, a researcher at the Taiwan Forestry Research Institute (TFRI), is an International Fellow at the World Forest Institute in Portland, Oregon (wfi.worldforestry.org). Contact him at [email protected].