The carbon market plays an increasingly important role in the forestry sector, but its history is dynamic. As far back as the 1990´s the first afforestation projects were initiated with the aim of capturing the carbon resulting from the burning of fossil fuels. However, although the plan to capture carbon in forests might seem one of the logical instruments to combat global warming, issues around the permanence of the carbon stored, the fear of monocultures and the position of the European Emissions Trading Scheme to not include forestry credits have prevented this new mechanism from really scaling up.
Today, forests and other land use issues are more dominant in global climate change discussions. In particular the concept of REDD (reducing carbon emissions through avoided deforestation), which emerged in 2007, kick-started the visibility of forests and land use on the global agenda. It became clear to governments, the private sector and NGOs that a holistic and sustainable forest carbon project - one that addresses forest functions such as timber supply, biodiversity protection and water purification - brings far more value than just the carbon sequestration component. This philosophy has changed the discourse of stakeholders involved in forest carbon discussions.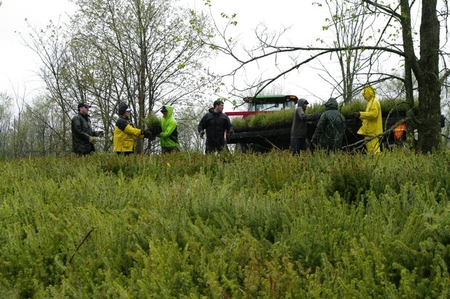 Urban Restoration Project: Montreal
One thing resulting from these new insights has been the creation of various regional and global quality labels with which a project – after certification – could demonstrate that its carbon project also included many ecological and social functions. The best known labels in this regard are the CarbonFix Standard, the Climate Community and Biodiversity Standard (CCBA) and Social Carbon. These standards that make sustainability claims are used in addition to the already operational labels for sustainable forest management, such as the Forest Stewardship Council (FSC).
On the 18th of September three of the leading standards in the market announced a groundbreaking cooperation. The Gold Standard, the most trusted global regulatory framework for the deployment of public and private capital into low carbon projects, supported by more than 80 NGOs, announced at its annual conference in Geneva that it will acquire The CarbonFix Standard to establish the foundation of its expansion into the land-use and forestry sector, building immediate capacity in afforestation/reforestation whilst other land-use methodologies are developed.
The Gold Standard has also announced a Memorandum of Understanding with the Forest Stewardship Council (FSC). This Memorandum of Understanding aims to recognize their respective approaches to social and environmental safeguards and carbon certification. Future collaboration will see The Gold Standard incorporate and build upon elements of FSC's safeguarding and resource management requirements, and would enable FSC to rely on The Gold Standard's robust approach to carbon accounting and benefit sharing when FSC certified forest operations seek carbon finance. These groundbreaking agreements bring together three 'best in class' standards in the voluntary carbon market and sustainable forest management sectors.
The motivation for the three organizations to work together is clear: the land use carbon sector needs to establish clarity and trust. This will be addressed by partnering with, and building upon, the work of best in class market actors. The Gold Standard Foundation's CEO, Adrian Rimmer, explains: "Integrating CarbonFix into The Gold Standard consolidates the quality end of the carbon certification market, reducing consumer confusion around the proliferation of standards. Further, FSC is a sister organization that also has the strong support of WWF to define, drive and demonstrate best practice in its field. We have much in common and together can create something very special."
The current CarbonFix methodologies will form a core part of 'Gold Standard version 3.0', which will include new rules and procedures for the certification of land use and forestry projects to The Gold Standard. Rather than focusing on a single aspect of sustainable land-use – as REDD projects do – The Gold Standard will look at the landscape as a whole including its many functions within and outside of the forest, all of which influence and interact with each other. With this truly innovative and holistic landscape approach, The Gold Standard wants to foster sustainable landscapes that are fully recognized for all of their functions – including sustainable agriculture, biodiversity, water services and forest products. The initial scope of Gold Standard land use and forests will be afforestation and reforestation, improved forest management and climate smart agriculture. There will be a technical alignment of the CarbonFix Standard with Gold Standard procedures, governance structures and infrastructure. From the outset, the creation of Gold Standard 3.0 will be as closely aligned as possible with FSC procedures and requirements, so that the administrative burden for projects that want to use both quality standards will be as low as possible. Existing CarbonFix projects will be hosted by the Gold Standard and may transition into Gold Standard projects if they meet the rules under Gold Standard version 3.0.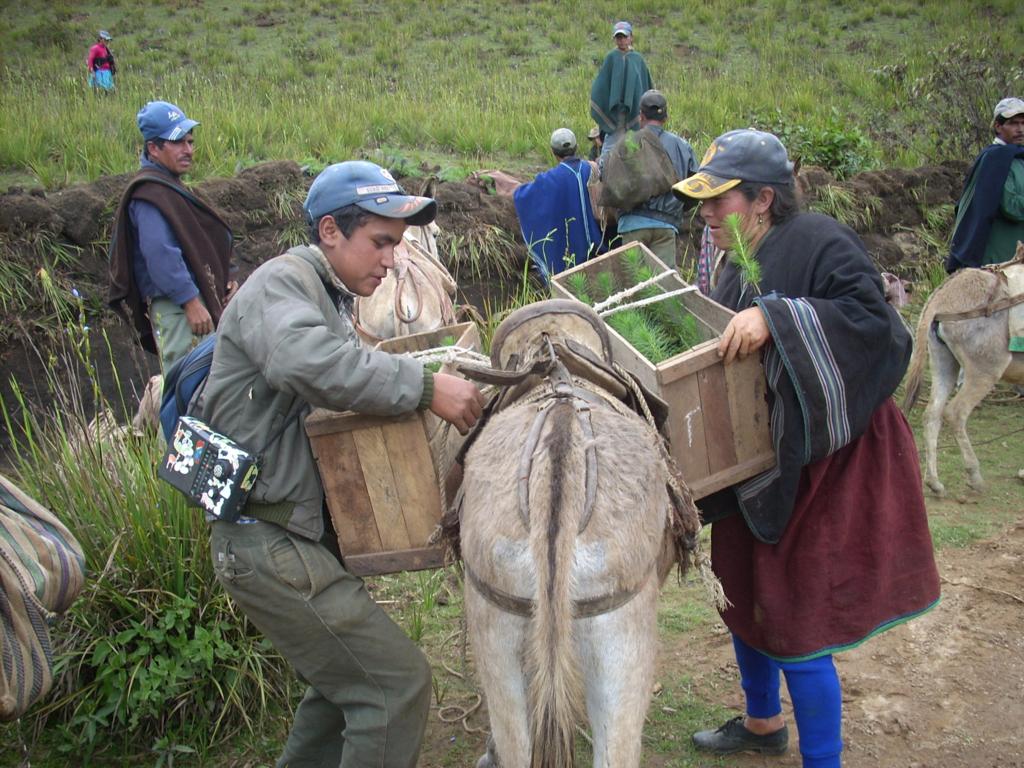 Sierra Piura Reforestation Project, Peru
Pieter van Midwoud, Executive Secretary of the CarbonFix Standard, is also more than convinced about the value of this new cooperation. He says "CarbonFix and The Gold Standard are very philosophically aligned and consistently ranked number one in their respective scope areas for using carbon finance to drive sustainable development and for the most stringent project monitoring, reporting and verification in the carbon markets. It makes complete sense to become a key part of the Gold Standard's scope extension into land-use and forestry".
In parallel with the integration of the CarbonFix Standard, The Gold Standard will also begin developing a governance framework and suitable methodologies for other areas of land-use including sustainable agriculture and improved forest management.
"We are delighted to see and support a consolidation of carbon standards that recognize FSC's spearheading role in defining, incentivizing and monitoring responsible forest management", says Stefan Salvador, FSC Ecosystem Services Program Manager. "Establishing a partnership with The Gold Standard for many stakeholders is a 'dream team' constellation, as it brings together the two most highly respected standards in their respective fields, being best-placed to create the new benchmark for forest carbon projects."
Reflecting its unique, holistic approach to certifying low carbon and sustainable development outcomes, The Gold Standard will work in partnership with FSC, stakeholders and market experts to develop robust Monitoring, Reporting and Verification (MRV) for assets beyond carbon, such as ecosystem services and biodiversity, in addition to other environmental, social and economic benefits.
One of the focus areas of The Gold Standard will be its integration into the different regional compliance schemes being established. Some countries, including Switzerland, the Netherlands, Ireland and Liechtenstein already explicitly endorse The Gold Standard and Australia and Costa Rica, for example, have accepted Gold Standard credits to be eligible under their VER schemes. This new powerhouse in the forest sector is hence set to also become an important player in the Canadian market. Already today various climate forest projects are implemented countrywide and some provinces have, or have announced that they will establish, their own compliance schemes. This is important news for Canadian foresters, as it will further speed up the market and incentives for increasing and sustainably maintaining Canada's forest stock.
Tanya Petersen is Director of Marketing and Communications at The Gold Standard Foundation, Geneva, Switzerland. Pieter van Midwoud studied forest and nature conservation policy at Wageningen University (Netherlands). He wrote his masters thesis at the Ministry of Agriculture on the credibility of the FLEGT process (on the illegal trade of timber), comparing it with similar cases in the diamond and meat sectors. He has been the head of the CarbonFix secretariat since 2007. [email protected]