July 4
Kicking off summer 2013 we have an issue that is sure to keep your interest, from beginning to end. Click on the cover below to get reading.
You'll find;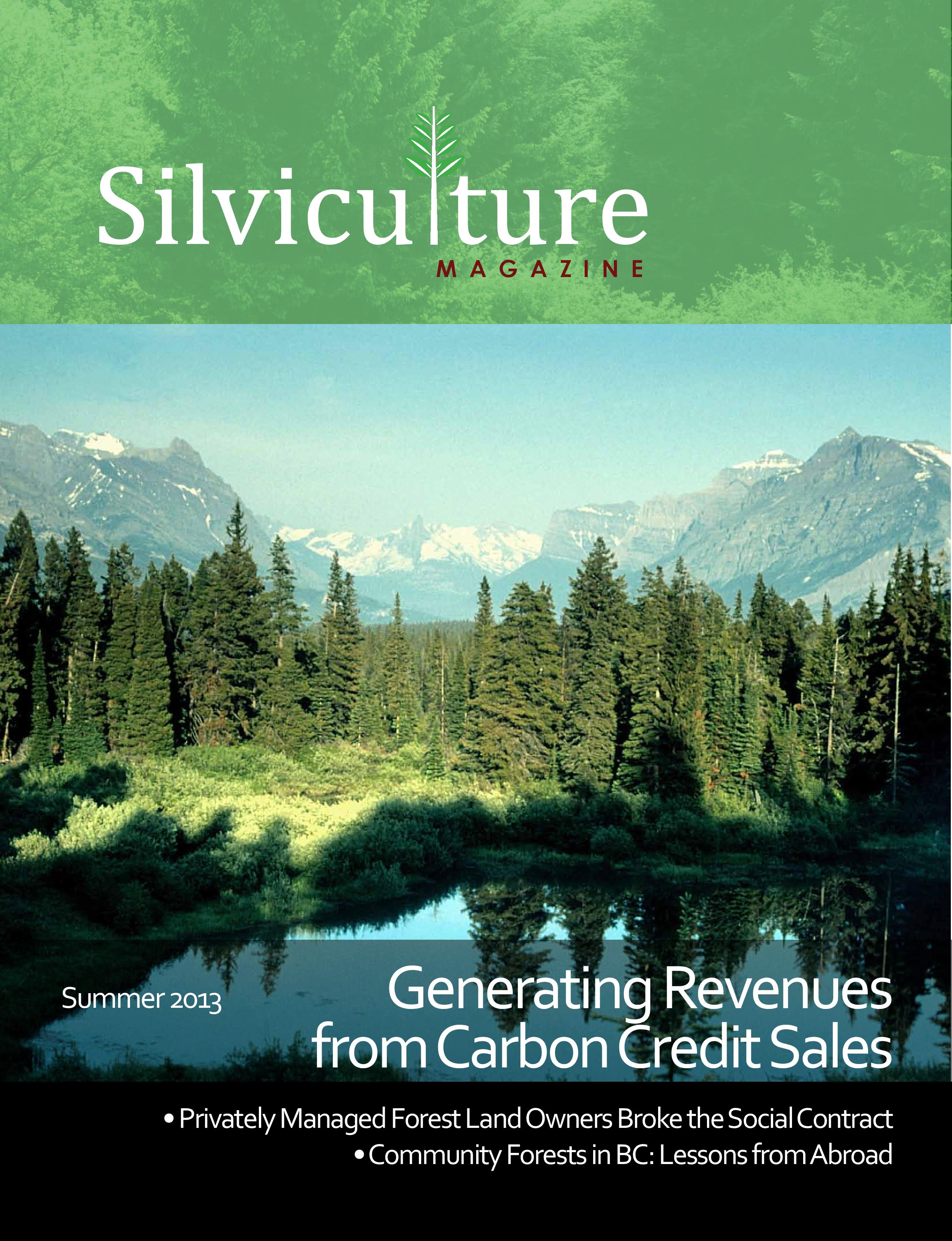 Whoa, Neighbour: How privately managed forest land owners broke the social contract

by Carrie Saxifrage (rebutting the article

Public attention for private forests

published last issue)

Community Forests in BC: Lessons from Abroad

by Reem Hajjar, M. Fernanda Tomaselli and Robert Kozak

Generating revenue from carbon credit sales-

by Alyden Donnelly

Mountain Pine Beetle – A Nation Involved -

By Erica Samis and Brenda Eeglon

and the usual;

regional updates

and our

forest health

,

notes from the field

and

safety columns
Thanks to our contributing authors for providing the content for another interesting and informative issue!
If you would like to respond to something you've read, or submit an original piece, email
[email protected]
Photos and manuscripts for the next issue must be submitted by Sept. 6th.
Here's to a safe, productive summer!

Happy Reading.
Note to readers: Whoa, Neighbour: How private managed forest land owners broke the social contract is published in long form on our home page. A

slightly abridged version is published in the full pdf issue.