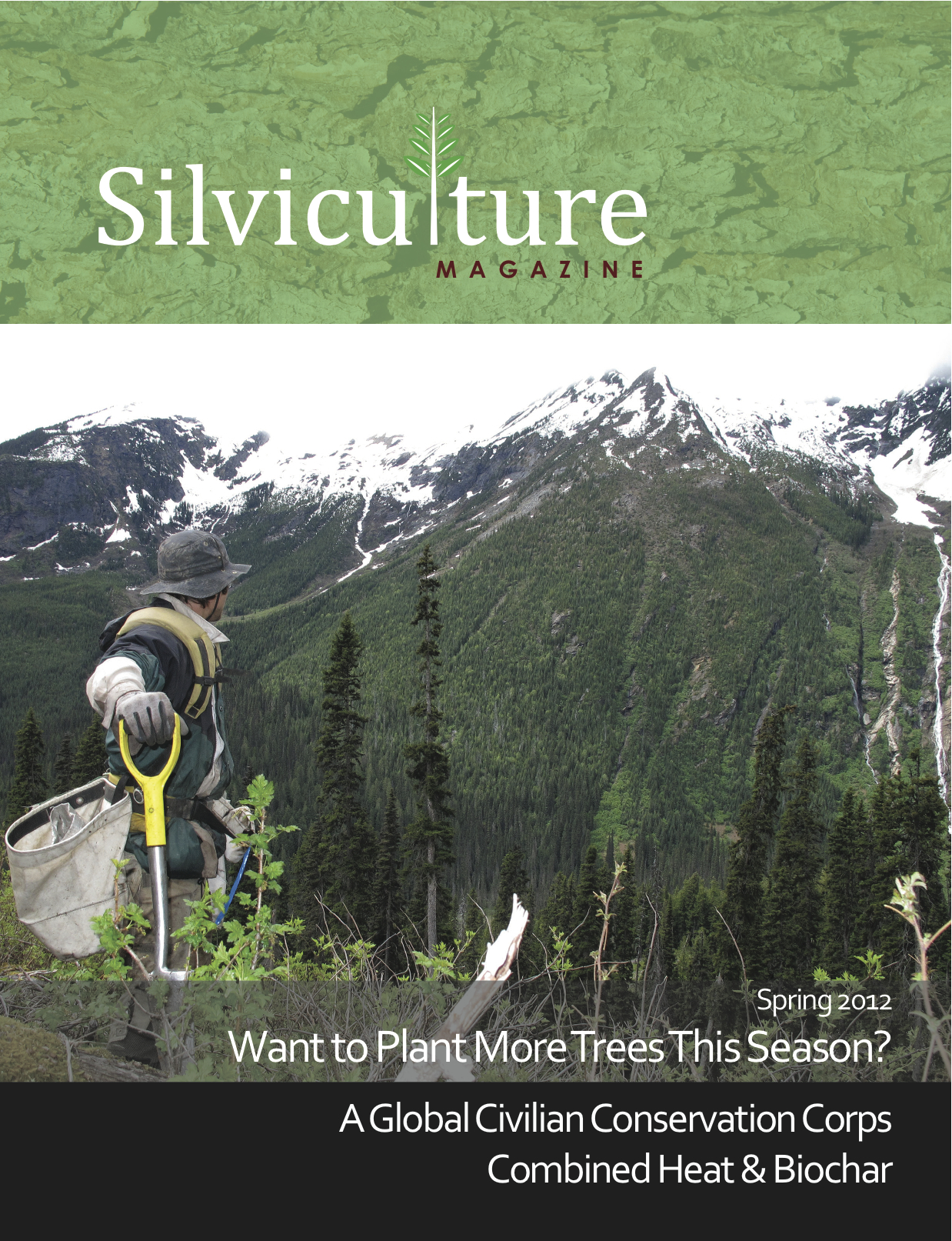 Spring 2012 features articles on;
Creating a Global Civilian Conservation Corps, inspired by the CCC of the 1930's, adapted to meet the global environmental challenges of today.
Exertion and productivity in planters- what a exercise physiologist can glean from hours of video of planters (with varying levels of experience), and data that comes from their heart rate monitors
Notes from the field- a new column dedicated to hearing insights, reflections and antecdotes from those of us working in the field. This issue includes 3 very different submissions from planters.
Combined heat and biochar: the ins and outs of the process, application and potential of biochar technology.
Will the global centre for teak production shift to Latin America? A look at what factors make Latin America the potential future leader in teak production.
Association and regional content from across Canada, the Society of American Foresters and from the BC First Nations Forestry Council, reporting on trends and issues of the day.